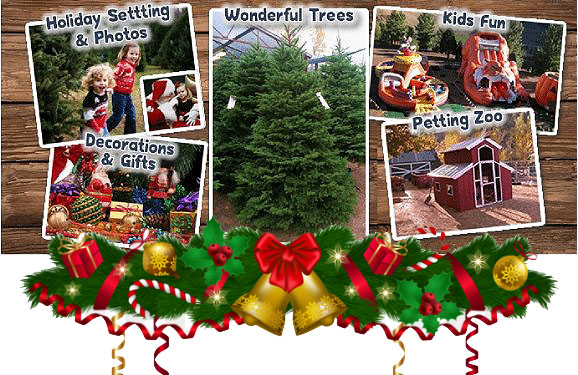 We are now Closed for the 2020 season Pumpkin and Christmas Tree Season.
Hope to see you next year starting all again September 2021
Admissions is Free!
Attraction Tickets are $1 each
Train Ride Daytime (before 5pm) = 6 tickets per person
Train Ride Night including the Garden of Lights walk through (after 5pm) = 10 tickets per person
Garden of Lights walk through = 4 tickets per person
Petting Zoo = 4 tickets per person, includes food
Other rides to be determined based on weather
Please note: Any weather permitting rides and the Train start at Noon on weekends and 5pm on weekdays and end up to 1 hour before closing time. The Fire Pits are lit at sundown.
Come ride the Big Train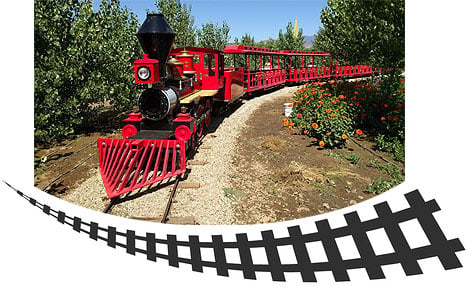 Every Night at Dusk, Enjoy…
Garden of Lights
Outdoor Classic Christmas Movies (weather permitting)
Roast Marshmallows at our Bonfire (S' more kits available for purchase at our general store)
WEATHER NOTICE – ALL Rides and Attractions, including the Train Ride to visit Santa, Christmas lights, Bonfires, Movies and Petting zoo will be open ONLY if weather permitting.
Our Christmas Season is open every day starting November 27, 2020
, Rain or Shine! Christmas Trees and other Decorations will be available every day.