Rides & Games
Checkout all the action from our rides, inflatables, carnival games and more!
Admission tickets are available at the front entrance only and varies by day. View Admission Pricing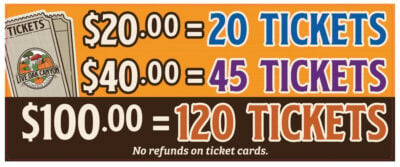 All other Games, Rides & Attractions range from 3 to 10 tickets.
Please note: Entry to the Corn Maze closes 1 hour before closing time to allow visitors to complete the maze. Entry to other attractions may close up to 1 hour before closing time if needed to allow everyone in line to enter.