Live Oak Canyon Farm Fall Festival is Sep 25th – Oct. 31st​
Ticket Prices
Weekday adult $10  child $5
Weekend adult $12  child$ 7
Max # of people
Monday-Friday 4800
Saturday-Sunday 6000
Important Information:
The last tickets for FARM ENTRY are sold 1 hour before we close.
Corn Maze entrance closes 1 hour before farm closes. (busy nights corn maze closing times are subject to change due to long lines.)
We may close attractions due to weather. Heat, Wind, Rain for your safety.
Rides & Attractions at Live Oak Canyon Farm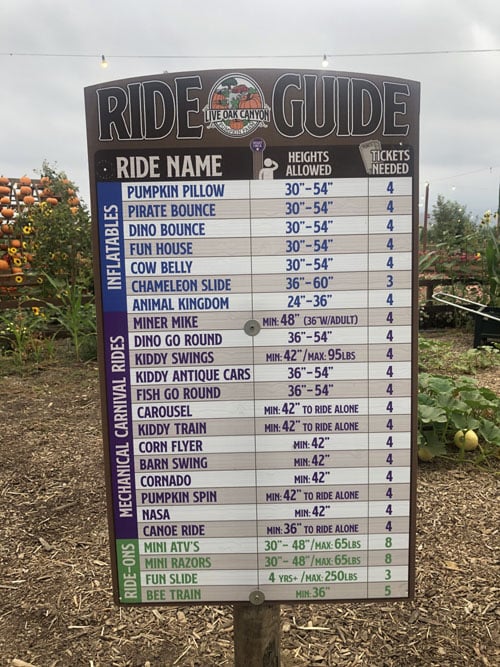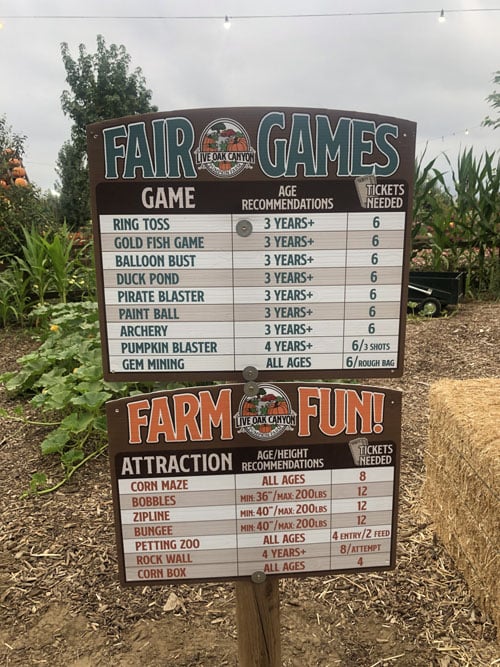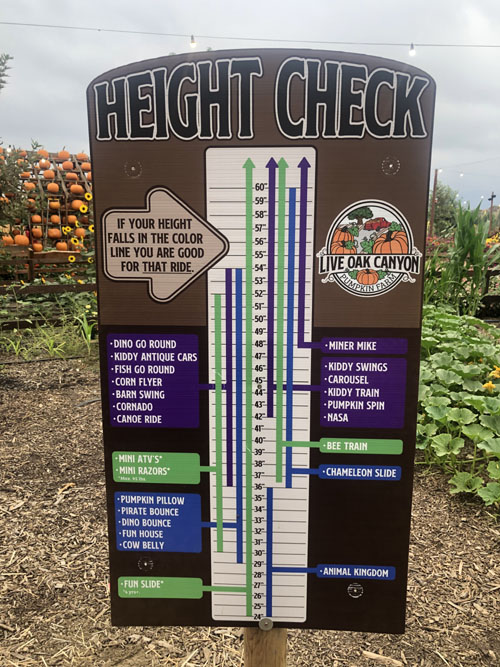 * Ticket Prices may change without notice. Please refer to posted ticket signs inside the Farm for current ticket requirements.